3 Steps to Reduce Design, Production, Compliance, and Maintenance Risks
If your organization has been struggling to keep up with rapid changes, perhaps due to incomplete part numbers or older manufacturer names, PCN Intelligence can meet you where you are and reduce the risk in your supply chain. Simply follow these 3 steps:
1.

Set up PCN Intelligence to continuously monitor your AVL.

2.

Get a daily summary of manufacturer-published notices potentially impacting parts on your AVL, delivered to your desktop.

3.

Quickly identify, triage, and prioritize notices so you can maintain a healthy supply chain.
The fast and proactive way to stay ahead of the curve on all of your electronic parts
PCN Intelligence proactively notifies you of any changes impacting your electronic parts supply chain. With PCN intelligence you are always one step ahead of technical, regulatory, or supply chain changes, so you can plan ahead, avoid manufacturing disruptions, and keep your business flowing smoothly.
Manufacturer's notices published daily
Critical information delivered in a standard summary format, with key figures such as last time buy, the affected part number, and the number of affected AVL parts
Easy-to-read summary views, color-coded to indicate match confidence that help the user quickly determine the relevance and potential impacts of manufacturer notices
Tailored, consolidated, and customized information delivered to the user's desktop avoids duplicating internal staff efforts to monitor AVLs and manufacturer notices
With PCN Intelligence, you can:
PCN Intelligence contains everything you need to build a robust and resilient parts supply chain.
Mitigate risks associated with product design, production, and maintenance early on
Accommodate shorter design cycles, complex designs, and heavier workloads
Avoid manufacturing shutdowns, product redesigns, and surplus inventory
Manage compliance, obsolescence, and counterfeit issues
Determine the relevance and potential impact of notices faster
Prioritize and accelerate resolution processes
Trusted by a global customer base
Case Studies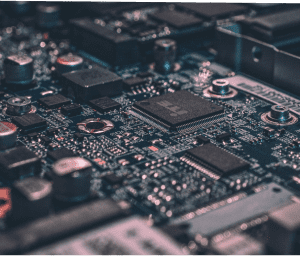 IEC Electronics defuses supply chain risks and reduces RFP turnaround from 14 to 3 days
As a leader in electronic manufacturing services, this US-based company streamlined work processes across 6 departments, reduced turnaround on RFP deliverables from as much as two weeks to 72 hours, enabled customers to plan for product end-of-life issues and achieved strong ROI by enabling one staffer to do the work of five employees.  Download case study
Global oilfield services leader minimizes risks and costs by proactively maintaining inventory of electronic components
One of the world's largest oilfield services providers reduced uncertainty about parts obsolescence and replacement availability by providing its employees with real-time access to data.  Download case study