BOM Intelligence is for teams that want to
Meet production targets on time and within budget

Get unbiased information and insights around all parts in your bill of materials through a flexible interface and workflow features

Support critical decisions around technology, obsolescence, and compliance throughout the product's lifecycle

Access a database of 1.1B+ parts and tens of millions of NSNs and part numbers through integrations with Accuris' Haystack Gold database
Designed for engineering, compliance, and procurement
Select a job to learn more.
Design Engineers
Identify available parts that will meet the necessary requirements for a design's functional specification, lifecycle and price
Accelerate both design cycle and product time to market
Introduce distinctive new products that anticipate changing consumer demands and capitalize upon emerging technologies
Compliance Managers
To ensure product is compliant with regulations

To quickly find current, reliable compliance information on EU RoHS, REACH, U.S. Export Compliance, and U.S. Conflict Minerals CMRT details
Component Engineers
To review component status changes to prevent interruptions to the product manufacturing line
To choose the proper electronic component that meets design requirements
To optimize component price spend
Procurement Officers
To gain insight into short- and long-term supply availability and trends for parts that might impact the supply chain
To avoid having a manufacturing line go down due to lack of part availability
To prevent the purchase of counterfeit parts
The automated way to track all aspects of your Bill of Materials and drive supply chain performance
Oversee component and supplier risks, manage production lifecycles, and monitor parts availability, changes, and compliance with our complete BOM solution.
Time-Saving, 1-Step BOM Imports

Upload your BOM in a single step with customized import configurations.

MegaNAV

Easily select the workflow you need from anywhere in the application.

Report Wizard

Create and export standard and custom reports with ease.

Alerts

Set up automatic notifications for multiple users. View alerts for today, within the last 7 days, 30 days, 6 months, or a year. Display discontinued, EOL, PCN, reinstatement, or counterfeit alerts.

Part Search

Search for a part by part number, attribute, manufacturer, or keyword at any time at the top of any screen. Save searches for future use.

Compare Parts

Evaluate up to 10 parts side-by-side with the differences highlighted.

Datagrids

Customize your part search results display, link to related risk, part and manufacturer information, and export all or portions of the data.

BOM Dashboard

See a graphical representation of your BOM's health—parts, manufacturers and lifecycle status

Research Request

Submit a question for our experts to answer. Request that parts be added to the database.

Context-Sensitive and Other Help Options

Access a fully searchable electronic help system, page-specific instruction panels, and context-sensitive help on each page.

Customer Support/Training

Access support and training upon request.
Rely on BOM Intelligence to:
Receive Supply Chain alerts with Price, Inventory, and Lead Time trend analysis
Get the latest life cycle status and predictions for 1.1+ billion electronic components
Access the most accurate Form-Fit-Function alternates
Manage compliance, obsolescence, and at-risk components with PCN and EOL alerts
Differentiate products faster, optimize inventory, and avoid costly interruptions
Satisfy requirements for functionality, lifecycle, price, and compliance
Trusted by a global customer base
Our customers rely on us to be a traffic light, to let them know the health of their bill of materials. Accuris is one of our top three strategic advantages to stay competitive. Essentially, we're providing our customers an insurance policy. By understanding – very acutely – product lifecycle, we can collaborate with our customers on their products and design.
Director of Supply Chain

IEC Electronics Corp
With the Accuris data, we can gain a true picture of the composition of the product from top to bottom, so we can instantly and confidently tell the import/export country and customers whether or not we comply. We reduced delivery time of compliance documentation about RoHS and REACH from weeks to less than 2 days. That's an estimated 86% increase in efficiency.
Data & Business System Manager

Trimble
Case Studies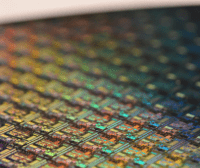 Trimble increases efficiency by 86% for management of tens of thousands of components
This provider of location-based technologies ensures compliance with complex EHS regulations and avoids disruptions to its supply chain with BOM Intelligence. Managers instantly find data on thousands of parts each quarter versus manually looking up each one, reducing delivery time of RoHS and REACH documentation from weeks to under 2 days – an 86% increase in efficiency.  Download the case study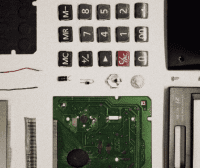 Texas Instruments enhances customer service by expanding cross-references from 100K to 2M
One of the world's premier semiconductor companies increased the number of cross references in its parts database from 100,000 to nearly 2 million. In doing so, the company boosted results of its parts with the lowest searches by 52% and helped its customers find alternatives for obsolete parts so they can avoid the need to redesign products.  Download the case study